Robert M. Sapolsky,
one the country's foremost experts on stress, enplanes the difference between bad stress and good stress.
Do you remember "homeostasis," a term I guarantee you heard in ninth grade biology? Homeostasis is having an ideal body temperature, an ideal level of glucose in the bloodstream, an ideal everything. That's being in homeostatic balance.
A stressor is anything in the outside world that knocks you out of homeostatic balance.
If you're some zebra and a lion has ripped your stomach open and your innards are dragging in the dust and you still need to get out of there—well, that counts as being out of homeostatic balance.
So to reestablish that balance, you secrete adrenaline and other hormones. You mobilize energy and you deliver it where it's needed, you shut off the inessentials like the sex drive and digestion, you enhance immune defenses, and you think more clearly. You're facing a short-term physical crisis, and the stress response is what you do with your body.
For 99 percent of the species on this planet, stress is three minutes of screaming terror in the savannah, after which either it's over with or you're over with. That's all you need to know about the subject if you're a zebra or a lion.
If you're a human, though, you've got to expand the definition of a stressor in a very critical way. If you're running from a lion, your blood pressure is 180 over 120. But you're not suffering from high blood pressure—you're saving your life. Have this same thing happen when you're stuck in traffic, and you're not saving your life. Instead you are suffering from stress-induced hypertension.
We humans turn on the stress response with memories, with emotions, with thoughts, and the whole punch line is: That's not what it evolved for. Do it regularly enough, and you're going to damage your cardiovascular system. Increased blood flow hammers on the walls of your blood vessels, causing inflammation. Fat and glucose and cholesterol glom on and begin to clog your arteries. That's bad news. You are more at risk for chronic fatigue, sleep disruption, muscle atrophy, and probably most importantly, adult-onset diabetes, this once obscure disease that's just on the edge of being the number one killer in this country.
Chronic stress also does bad things to the nervous system. Stress kills neurons in the part of the brain called the hippocampus and weakens the cables between neurons, so they can't talk to each other. This impairs the formation and retrieval of long-term memory. The opposite thing happens in the amygdala, which is where we see fear in a brain scanner. In the hippocampus, stress causes stuff to shrivel up. But stress feeds the amygdala. It actually gets bigger. Chronic stress creates a hyper-reactive, hysterical amygdala, and this tells us tons about what stress has to do with anxiety disorders.
Another domain: the mesolimbic dopamine system. Dopamine is a neurotransmitter that is about reward and pleasure. Cocaine works on the dopamine system. All the euphorians do.
What are the effects of chronic stress on this part of the brain? Those pathways get depleted of dopamine, and this takes away your ability to feel pleasure. So if stress depletes your dopamine, what have you just set yourself up for? Major depression.
What about the frontal cortex? It's the most human part of the brain; we've proportionally got more of it than any other species does. And what does the frontal cortex do? It does gratification postponement, self-discipline, long-term planning, emotional regulation. It's the last part of the brain to fully mature—that doesn't happen until you're 25 years old, which explains a lot about the freshmen year of college.
This has a very interesting implication. If this is the last part of the brain to fully develop, by definition, then, it is the part of the brain least constrained by genes and most sculpted by experience. What does chronic stress do to the frontal cortex? Atrophy of neurons, disconnecting circuits. As a result, you make the most idiotic decisions, which are going to haunt you for the rest of your life, and yet you think they're brilliant at the time. That's another effect of chronic stress: Your judgment goes down the tubes.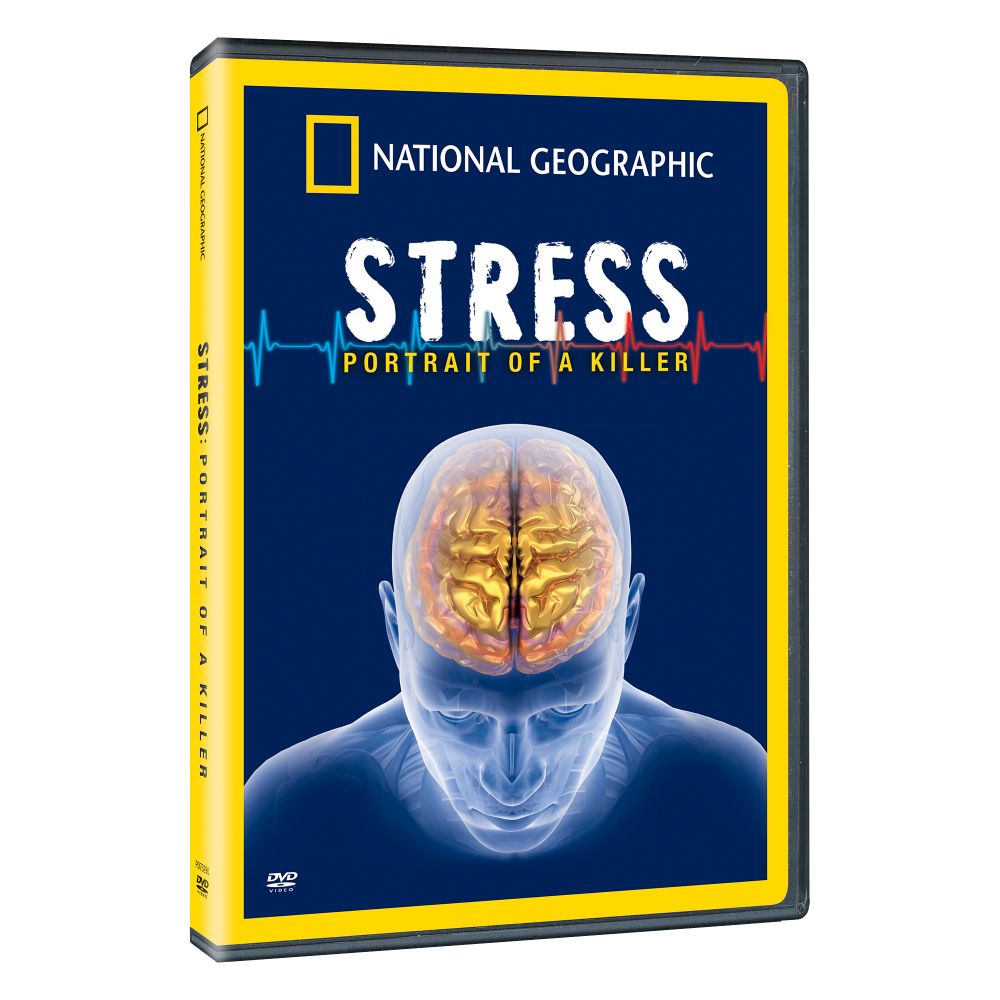 In the 2008 National Geographic documentary Stress: Portrait of a Killer , Sapolsky and fellow scientists explain the deadly consequences of prolonged stress.